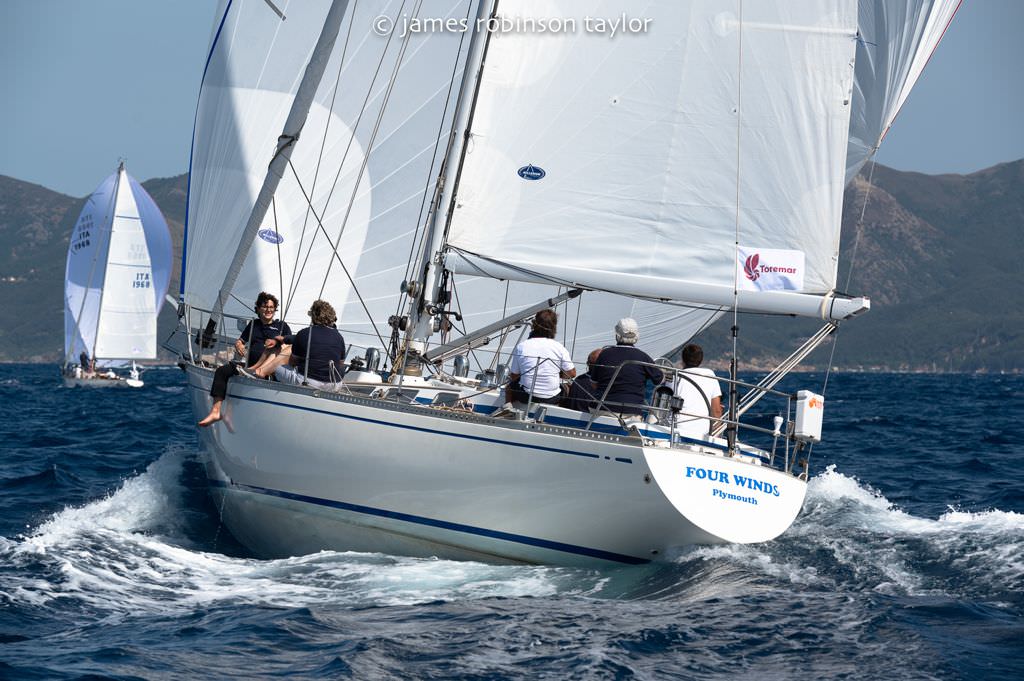 Millenium Technology Center always has control of its suppliers and selects only the best Dacron fabric on the market.
The cross cut construction is the most classic production method as its goal is to create economic sails for smaller boats.
With competitive prices, the Millennium technical team always pays attention to aesthetics and the elaboration of the details, to put at the owners disposal the same possibility of customization as the premium products.
With radial sails we stay within the classic construction field that sees the sails be born from a roll of fabric.
The concept of radiality allows us to arrange the straight thread, the strong side of the fabric, in the direction of the sail's workload vector, gaining a stronger structure.
The result is a sail with a longer life and better shape holding over time.
This construction method offers us the possibility to work with various materials: from Dacron basic to structured fabrics in Dyneema.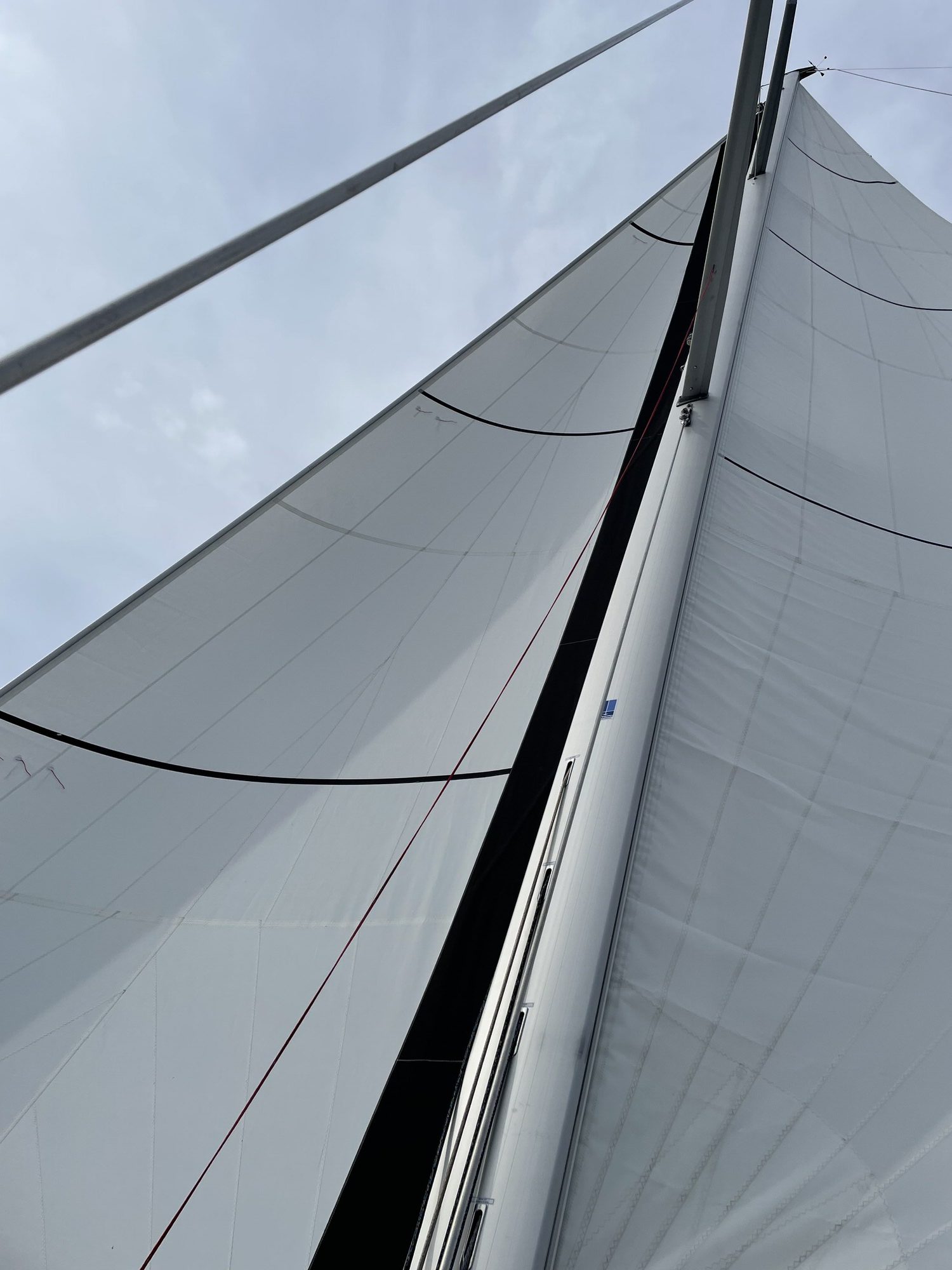 We like to call it Bubbles Code Zero based on a suggestion from one of our dear clients. It is a code zero cruising in nylon with radial construction, it has a surface approximately double that of the jib.
It is armed with a braided anti torsion cable that guarantees optimal performance and safety in the roll and at the same time very flexible for stowage. With a good spin we can roll the Bubbles Code Zero and leave it hoisted in any condition. This sail allows you to reduce the amount of motor hours on any boat.
Economical, simple and safe to use, it gives us hours of carefree navigation while we have a drink in silence while listening to the sound of the sea in the background.
Our Cruising Gennaker is designed specifically to have the most range usage possible. It is a sail that is simple to regulate and steer, but which always has an eye on performance. For our basic gennaker we make no compromises on material, they are made in first class nylon and with the highest level of care in the cosmetic details, moreover there is a wide choice of color. The Cruising Gennaker is sold in pairs with the Gennaker Sleeve, the sock which is today the safest and simplest method for lowering the gennaker while cruising, even with reduced crew. Only if the sock is of the highest quality, because it is the small details that make the difference in a system of this simplicity. Over the years, collaborating with specialized manufacturers, we have put together an incredibly robust and functional sock that guarantees safety and simplicity of use.