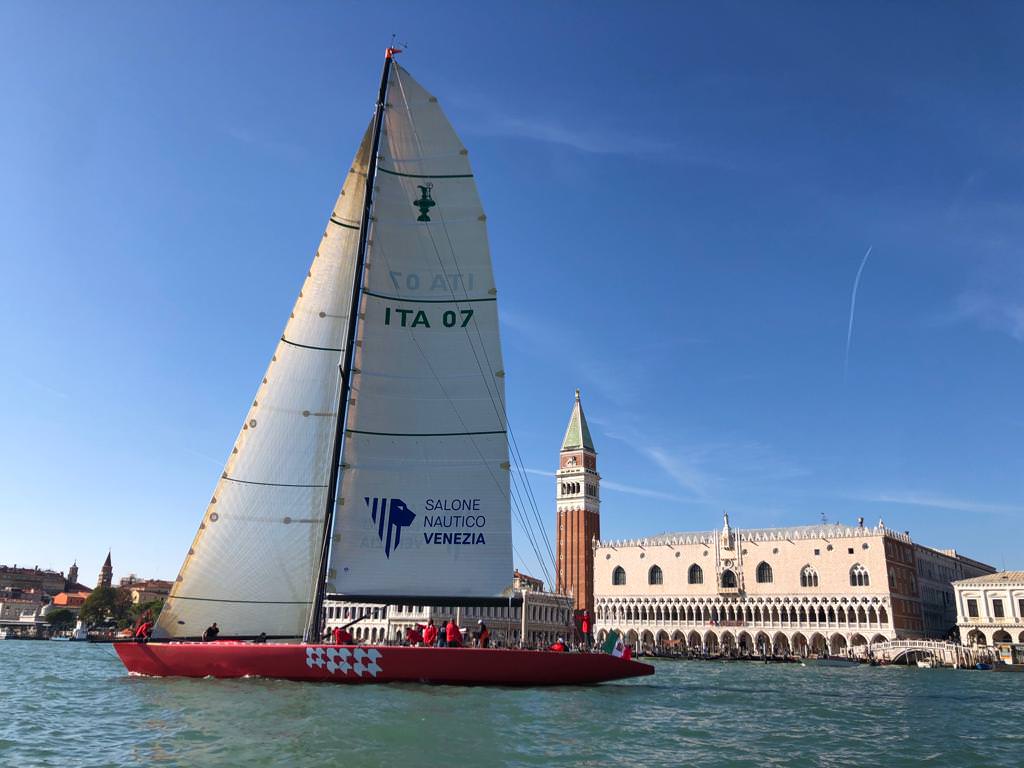 THE SPIRIT OF TRADITION CLASS HAS A SPECIAL PLACE IN OUR HEARTS
The passion that links the owners to these ladies of the sea is immense
and we like to assist them in their mission to maintain in perfect condition these splendid yachts that represent the history of world sailing .
ARXE Spirit of Tradition allows us to confer to the sail plans of boats that are part of this class with their vintage look, loyal to the photos of the last century, under which there is a first class technical level.
With our film and anti UV taffeta we can go back to using the Kevlar 49. This treatment filters the suns' rays succeeding to best protect the aramidica fiber which, otherwise, would rapidly degrade. Sails with a 90s look, but that are actually continuous-thread membranes laminated in a single piece.
The range of configurations possible for this product ranges from regatta with the highest competitive level, to more relaxing cruises of the blue water yachts.